All That Breathes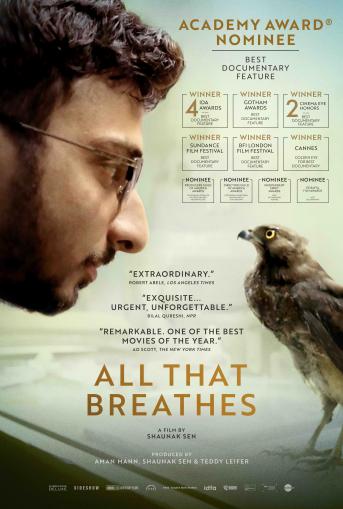 In one of the world's most polluted cities, two brothers devote their lives to a bird – the black kite. From the tiny basement of their family business, they rescue tens of thousands of these mesmeric creatures that drop daily from the thick grey skies, and dream of someday building a proper wildlife hospital. As environmental toxicity and civil unrest escalate in New Delhi, the bond between this Muslim family and the neglected kite forms a poignant chronicle of the city's collapsing ecology and rising social tension.
LEARN MORE
READ LESS
...maybe the most beautifully realized documentary in recent memory.
The LA Times
...a poetic and beautiful tapestry.
The Guardian
...there is no denying the movie's power or its subject.
The New York Times
Credits
A Kiterabbit Films and Rise Films production in collaboration with HHMI Tangled Bank Studios

PRODUCERS
Shaunak Sen, Aman Mann, Teddy Leifer
EXECUTIVE PRODUCERS
David Guy Elisco, Sean B. Carroll
CINEMATOGRAPHY
Benjamin Bernhard, Riju Das, Saumyananda Sahi