Your Inner Fish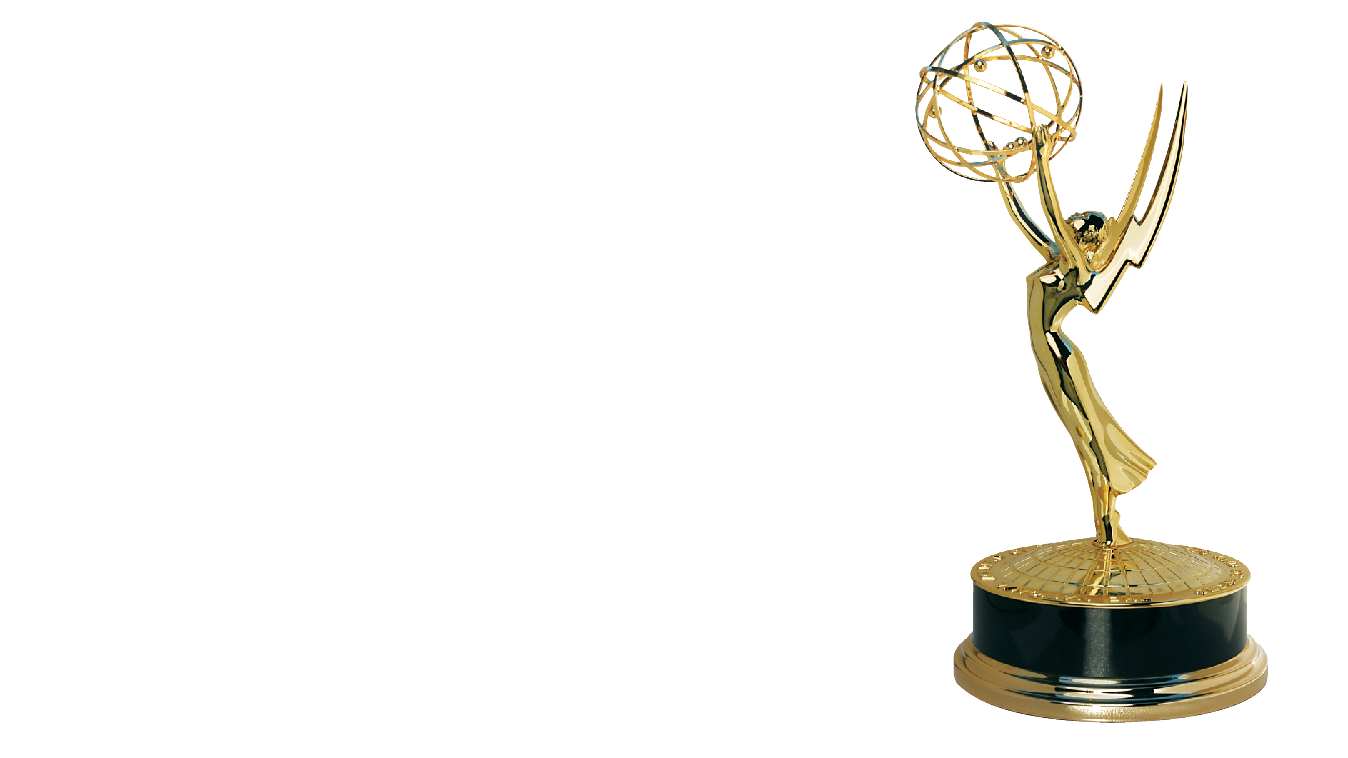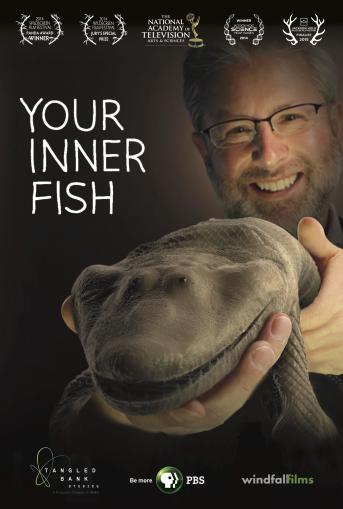 Here's something you won't find on ancestry.com: Your inner ear comes from the jawbone of a prehistoric fish. Your skin and hair can be traced to a shrew-like mammal that lived around165 million years ago. As for your trick knee — well, you can thank your primate ancestors for that.
It took more than 350 million years for the human body to take shape. How did it become the complicated, quirky and amazing machine it is today?
YOUR INNER FISH takes you on a cutting edge scientific adventure to find the answers. The series will reveal a startling truth: hidden within the human body is the story of life on Earth.
That's because our body carries the legacy of animals that lived hundreds of millions of years ago. From them we inherited our most remarkable features — as well as some of our strangest quirks. Did you know…
• Your gonads first develop near your heart — just like in fish.
• The basic architecture of the human brain can be seen in a lowly worm.
• The exquisite human hand is built with some of the same genes that build a mouse paw, a chicken wing and a shark fin.
• Hiccups can be linked to an ancient flap that still resides in your throat — the legacy of your inner fish.
Based on the best-selling book by Neil Shubin, YOUR INNER FISH goes from Africa to the Arctic Circle to uncover the 3.5 billion year history of the human body — and how a colorful cast of ancient characters made us who we are today. With Shubin as our guide, we'll meet a fish with limbs, a shrew the size of a paperclip, and a lemur-like primate with eerily familiar hands — all of them relatives you never knew you had. 
• Episode 1– Where did you get your lungs, arms, legs and hands? Our search takes us from a Pennsylvania highway to the Arctic Circle to uncover our "Inner Fish." 
• Episode 2– How did we come by our skin, hair, and teeth — as well as our sweat and mammary glands? Our journey begins in Nova Scotia and winds up in South Africa, as we look for our "Inner Reptile." 
• Episode 3– Why do we have color vision, a highly efficient gait and endless back trouble? To find out, and look for the origins of the human brain, we join an expedition in Ethiopia on the trail of our "Inner Monkey." 
Each hour assembles evidence from anatomy, new fossil finds and break-through genetics to solve the mystery of why we're built the way we are. With exquisite photography and innovative graphics, we bring the distant past to life — and celebrate the human body as you've never seen it before. 
LEARN MORE
READ LESS
"If you've ever wondered why we're built the way we are – with five fingers on each hand, testes that hang outside our bodies, and backs and knees that leave us vulnerable to slipped discs and torn ligaments – this series will take you on a journey of discovery you won't soon forget."
Kalliopi Monoyios, Scientific American
"'Your Inner Fish' picks up the pace with engaging host Neil Shubin, who teaches human anatomy despite being a fish paleontologist (and author of the same–name bestseller)... He dynamically branches off into enlightening animation, nifty microscope video and meeting people with gills."
Diane Werts, Newsday
"Shubin is an engaging guide for a trip across time and continents and complexity, making room for humor and providing clarity for non-scientists–all while asserting the imperative of scientific theory and findings in a sometimes–doubting world…"
Associated Press

CREDITS
A Tangled Bank Studios, LLC and Windfall Films, Ltd. Production for PBS
PRODUCERS/DIRECTORS
David Dugan, Alex Tate, Tom Cook
DIRECTORS OF PHOTOGRAPHY
Mike Coles, Dave Drum, Stuart Dunn,
Piers Leigh, Stephen McCarthy,
George Woodcock, John Benam
EDITORS
Paul Shepard, Garry Crystal,
Sabrina Burnard
SENIOR PRODUCERS
David Elisco, Anne Tarrant
PROGRAM ADVISORS
Peter Holland, Cliff Tabin, Carl Zimmer,
John Hawks, Jon Kaas